Trac XML-RPC and Eclipse Mylyn Integration
It has been just about a month since our official launch. Thank you for your overwhelming response to our approach to hosting your Git and Subversion repositories! We have had a tremendous number of signups and your quality feedback has already helped to shape our development.
One of the more common requests from you all has been support for the Trac XML-RPC plugin. We are glad to say that support for this plugin has now been deployed across all Repository Hosting projects.
Mylyn and Eclipse Integration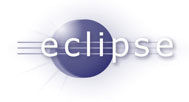 One of the most common uses of the Trac XML-RPC plugin is to integrate your Trac project directly into Eclipse using Mylyn. Mylyn makes it simple for you to manage your tickets from right within your IDE without ever having to task-switch out to your web browser. This is very cool for you Eclipse people.
Other Uses
Mylyn is only one of the potential ways to leverage the XML-RPC plugin. You can now access and manipulate all of the information stored in your Trac project programmatically from your language of choice. The possibilities for integration into your existing systems are endless.
To begin using the XML-RPC API, for Mylyn integration or otherwise, each accessing user (with the exception of project administrators) must be given the "XML_RPC" permissions. This can be done from the "Admin" tab from within any of your Trac projects.
For more information on how to use the XML-RPC plugin, along with libraries for specific languages, please visit the official page for the XML-RPC project.
Stay tuned. We have more to come very soon!
Comments