Repository Hosting is now Bilingual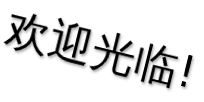 We have always intended Repository Hosting to cater to an international audience. It is one of the reasons we have priced our services as we have. While other companies have set their prices based on what they think they can get out of their customers, we base ours on what it costs us to actually provide the hosting.
By pricing our services as low as we can, we hope that they will benefit as many people as possible. Whether you are on a small development team in China or Belarus or a large corporation in Brazil, whether a student at university in India or Germany or a consultant in California, whether you have one project or hundreds, Repository Hosting is here to provide you with the tools you need to manage your software development. We are excited to further support our international audience by providing our services in new languages and soon, in new regional data centers.
Chinese Language Support
We decided to start with the largest language group in the world, and are happy to announce that we now support our services in Simplified Chinese. We have quite a number of Chinese customers already and some knowledge of Mandarin Chinese on our team, so it seemed like a natural language to start with. You can click the Chinese flag at the top of this page to take a look.
If you would like to switch the language setting of your account over to Chinese, you may do so easily from the new "Languages and Dates" tab on the Account Settings page. Individual users can also set their language preferences from the My Profile page, and these will override the account settings. These settings affect both the Account Dashboard and Trac (many thanks to everyone who contributed to the Chinese translation of Trac).
Dates and Times
In addition to Chinese language support, we have also added other localization options. You can now specify your preferred timezone, and date and time formats. These settings can also be found on the "Languages and Dates" tab, on the Account Settings and My Profile pages.
What do you think?
How's the translation? Any suggestions about our new features? What other languages would you like to see us support? Please let us know if you have any feedback or ideas by leaving a comment below or sending us an email at support@repositoryhosting.com.
Comments